Where to Stay in Normandy
Places to Stay in Normandy
Posted by valerie on 3/3/2010 6:10:52 PM
No Comment »
The places to stay in Normandy are something that is worth your time to explore. You can select from traditional hotels, exotic campsites, furnished guest house, charming chateau and exceptional bed and breakfast inns. If you are planning a trip to Normandy, it is a good idea to read some types of accommodations found in Normandy.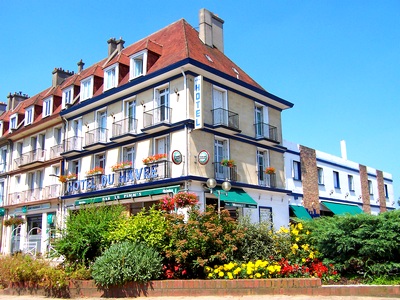 Normandy is divided into five different counties that are rich and varied. Each offers visitors something special and extraordinary. You can definitely find something unique in the counties that compose Normandy. When you visit this place, you can either choose from seaside and countryside. The region is blessed with unmatched landscape. You can find cottage, conventional farming and more. It has a long coastline with cliffs and beaches. You can also find a countryside that is rich with interesting villages and attractions. For people visiting for the first time, you can find various accommodations that can complement your stay in Normandy.
Normandy Hotels
There are over a thousand of hotels scattered in Normandy. It ranges from 5 class luxury hotel to simple budget hotel chains. If you are staying for a week, this is a good choice of accommodation because it is so comfortable and safe. Some of the hotels are near several attractions to discover the secret beauty of Normandy. Whether you opt near the sea or city center, there is a hotel waiting for you.
Normandy Campsites and Caravanning
If you are an adventurous traveler, the campsite is an option for accommodations. These spots are quite pleasant in surrounding. Any lover of great outdoors would definitely appreciate different camping points with the features of comfort, friendliness and cleanliness. Some of the sites offer people equipment that they need like tents and comforter.
Normandy Furnished Guest houses and B&B
Throughout the region is where you can find several establishments ranging from flats, guest houses, cottages and more. The most popular is the Chambres d'Hôtes or simple known as bed & breakfast. Aside from getting a good value, you have a chance of making friends and interacting with locals. Each accommodation is classified according to the level of comfort that they provide. Some of them offer a service by cooking famous local dishes using fresh products. With this, you can experience the real welcome of Norman people. If you want to learn about the culture, then this is a perfect choice.
Holliday Villages
If you are in a special holiday with friends probably the best accommodation is renting in holiday villages. There is always something that could satisfy your fancy. This is perfect if you are traveling in a group as you can rent the entire house. It has the amenities like swimming pool, gym and more. The place is exclusively for your own use.
Charming Normandy Château
You may have the opportunity to spend the night in a chateau or related properties like castles and manors. Wouldn't it be fun to meet a real countess?

Top Accommodations in North Wales >>