Places to Stay in North Wales
Top Accommodations in North Wales
Posted by valerie on 3/4/2010 7:33:26 PM
No Comment »
There are quite a number of places to stay in north Wales. Selecting the right accommodation is very crucial if you want a memorable vacation. Whatever your taste you are sure to find your perfect place to stay. You can select from hotels, cottages, bed & breakfast inn and more.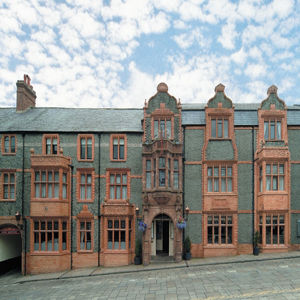 Accommodations in North Wales are very vast. You have a lot of options as to where you can stay while visiting this place. There are hotels that offer world class service during the time of your vacation. If you love the outdoors then you can select from different campsites found in North Wales. If you have the money, then select from some luxury hotels that can pamper you all through out. There are cottages that you can hire if you want something homey. Here are some places where you can stay.
St. David's Park Hotel is where you can find en suite bedrooms from traditional to deluxe. All rooms have bath, shower, direct dial telephone, hairdryer, tea/coffee making facilities, trouser press, iron and ironing-board, pay movies and Play station for kids. If you are a health buff, there is a indoor swimming pool, fitness gym, steam room, sauna, whirlpool spa and beauty salon.
Quay Hotel & Spa epitomizes cool sophistication on the North Wales Coast. Suites and penthouses have been exquisitely designed, incorporating all the style and comfort you would expect from in this award-winning hotel.
Palé Hall is very luxurious and privately own Victorian inspired hotel. It near bala. The place is surrounded by gardens situated at the edge of Snowdonia National Park. This is beautiful set in lovely manor with peaceful surrounding. Pale's elegance and grandeur is still alive although there are changes have been made in the place.
Tyddyn Llan is a small elegant Georgian Country House with an award winning restaurant and luxurious accommodation is in a peaceful location with beautiful gardens in an area of remarkable natural beauty. The bedrooms, all individual in style and decor, are elegantly furnished with antiques and interesting period furniture. Each enjoys restful views of the gardens and the Berwyn Mountains beyond.
Elen's Castle Hotel is 18th Century coaching inn, and originally part of the Earl of Ancaster's Welsh Estate. Retaining its original character and many fittings, Elen's Castle Hotel has guest rooms to suit all tastes including four-poster rooms overlooking the Lledr Valley and river, family suites and accommodation to suit walking groups. It is right in the St Asaph. It is an accommodation that is perfect for relaxation and exploration. It is near the scenic sites of north wales' ranging from countryside, castles and villages. This accommodation is a perfect retreat for lovers who are looking for a getaway. It is also great for families who wish to have fun break.
What to do in Salisbury, England >>