Places to Visit in Great Yarmouth
Places of Interest in Great Yarmouth
Posted by admin on 3/1/2010 3:59:03 PM
No Comment »
There are several places to visit in Great Yarmouth which include parks and gardens, miles of sandy beaches, night spots and casinos, amusement arcades, beautiful villages, museums, and historical landmarks such as Roman forts and medieval towns. In addition, tourists can expect also high-quality accommodations from Yarmouth's seaside resorts.
With its sandy beaches that extend 15 miles, quaint architecture, and countless of attractions, Great Yarmouth is one of the most popular seaside vacation getaways in UK.
Aside from the breathtaking coastal area, these are some of the main attractions of this town:
Merrivale Model Village
To see the beauty of this village, visitors must ride a tunnel train which passed over a suspension bridge, colorful gardens, and some replicas of the country's most popular landmarks including a 22-ft model of Buckingham Palace.
In this model village, tourists can also see village shops and manor farms. However, the most outstanding attraction in the area is probably the Old Penny Arcade which has vintage slot machines, ball-bearing games, and other arcade games which date back as late as the 20th century.
Berney Arms Windmill
Built around 19th century in Halvergate Marsh, this windmill has been attracting tourists as it lies in a very dramatic landscape. However, tourists should have to ride a train or boat to see this windmill as it lies across a wide marsh land which makes it difficult to walk.
The Market Place
The town's market is one of the largest and oldest in England as it has been operating since the 1400s. Aside from its historical importance, the market is also famous for its chip stalls.
Meanwhile, on the southern part of the market lies a popular venue for community events and festivals.
Night Spots and Casinos
Along the seaside beaches, there are several night spots, casinos, rides, and amusement arcades. However, arcades located on the western part of Marine Parade are probably the most popular amusement place in the town as these offer countless of gaming machines and children's ride.
Parks and gardens
Great Yarmouth has more than 118 hectares of green space including parks and gardens which are ideal for a quiet walk, biking, jogging, and bicycling.
Meanwhile, these are some of the recreational grounds and parks in the coastal town: St. Nicholas recreation ground which offers outdoor skating rink, St. Georges Park which is located near the town center, and Wellesley Road recreation which is located near a seafront.
Museums and Historical Landmarks
There are six museums in Great Yarmouth, most of which showcase the rich history of the coastal town. Meanwhile, other historical landmarks include two Roman forts and a medieval town hall.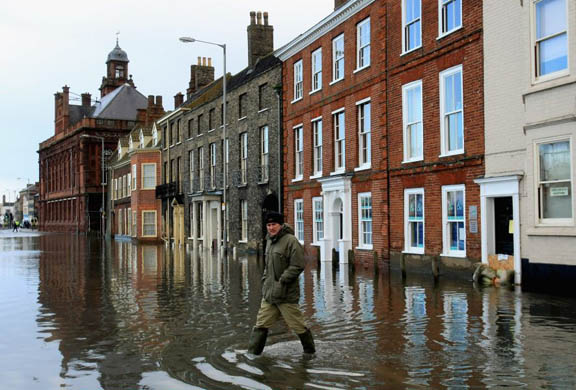 Main Attractions in Britain >>