Places to Visit in East Anglia
Best Places to see in East Anglia Region
Posted by valerie on 2/4/2010 12:41:27 PM
No Comment »
Discover East Anglia with the different tourist spots it has to offer. The attractions in this best place are classified based on interest. You can explore different museum and art galleries. There are historic houses that show different collection of things. There are also gardens that let you commune with nature.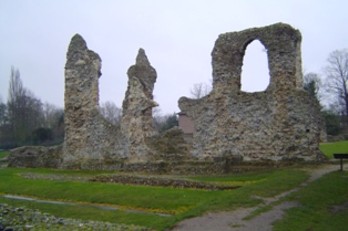 East Anglia is a traditional region found in the east of England. It comprises of different counties that are full of history including Norfolk, Suffolk, Cambridgeshire and Essex. Its center town is called the cathedral city of Norwich which is the site of University of East Anglia and its Centre of East Anglian Studies. Generally the area is low and it's covered by glacial deposits. The valley is shallow with rivers surrounding it. The area is considered as England's arable farming centre. It is ideal for growing crops of wheat and barley. There are leisure pursuits that are provided by the landscape which ideal setting for the holidays. You can find quite a number of historical towns and cities like Ely and Bedford.
Viewing Magnificent Gardens
Anglesey Abbey is a 100 acre garden developed in 1926 and presents a blending of 17th century French style and natural landscaping. It is bordered by trees and divided further to different gardens. It has impressive collection of statuary. As an advice, visit this garden during October and March. The collection of snow drops can be viewed during February. Blickling Hall is built in 17th century and one of the best Jacobean houses ever. It has a special collection of fine furniture, ceilings, pictures and tapestries in each state room. You can also find a secret garden, orange trees and dry moat.
Visiting Historic Houses
Audley End House is a great wonder found in the area. This historical house has 30 rooms that display paintings and furnishings during the 16th century. You can find here a rose garden and 19th century parterre. Elton Hall is a home to the Proby Family in 17th Century. It has three library and outstanding collection of pictures and furniture. Its grounds are filled with flower and sunken garden. Holkham is a Palladian mansion that was built with magnificent alabaster entrance hall and the sumptuous state rooms. This is where you can find roman statues, fine collection of furniture and paintings. The site includes a Holkham Bygones Collection with more than thousands of items ranging steam engines, vintage cars, tractors and kitchenware.
Exploring Museum and Art Gallery
Beecroft Art Gallery has a collection of thousands of painting including 17th century work of Molenaer, Ruisdael, Berchem, Rossetti, Constable, Edward Lear and other works by Carel Weight. The landscape views containing paintings, drawings and prints. Colchester Castle Museum is housing in the Norman keep of the Castle and the collections. It displays bronze weapons, axes and Bronze Age jewelry.

Isle of Wright Top Attractions >>