Places to Visit in Northamptonshire
Visiting the Northamptonshire Attractions
Posted by admin on 2/4/2010 7:28:34 PM
No Comment »
The range of places to visit in Northamptonshire is wide variety. There are a lot of attractions offered by this county. There are museums and art gallery to be explored. You can also visit some house, castles and gardens. There are also churches where you can pay respect. Watch out for monuments and buildings found in the area.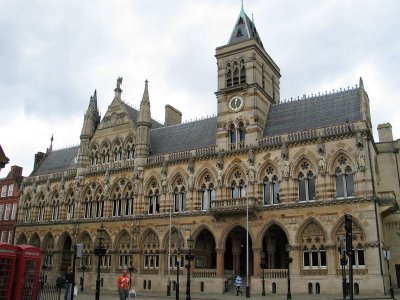 Found in the center of England, Northamptonshire plays an important role in the Norman Conquest of 1066. It is a county known as 'squires and spires'. Its main source of income is to manufacture boots and shoes. The past of this town is celebrated in Northampton Museum and Art Gallery. There are service industries that also prosper in this place. The old town has a market square that were damage by the Great Fire of 1675. You can find historic structures that survived. You can find several architectures from manor houses, churches and museums. Today, this place is boasting modern facilities and several shopping precincts. The town is dotted with attractive parks, gardens and riverside walks.
Museum & art gallery
Manor house museum presents everyday life from prehistoric times to the 20th Century. Every year there are various exhibitions and special events. Museum of Country Life is a small museum about life in Earls Barton over the years. Northampstonshire Museum and Art gallery is the home of Northampton's world famous shoe collection. This can show you the art of shoe making. It houses collection of history from Stone Age until the present day.
Houses, Castles & Gardens
Boughton House was known as English Versailles. It is the home of Dukes of Buccleuch and Queensberry. The house was built in 1690s with French style entrance hall and state room. Inside the place is a rich collection of paintings, furniture, tapestries, needlework, porcelain and silver. Franklin's Gardens is home of Northamptonshire's most successful sports club. It is both a garden and a zoo.
Churches
All saint's church is one of the oldest church found in Northamptonshire. It was built high above the village and features a Saxon tower. Its clock dates back in the 17th Century. Its pews and font are all Victorian. Church of the Holy Sepulchre was built in 1100 and one of the oldest standing building in the area. It's one of the UK's few surviving round churches.
Monuments, buildings & places
Wicksteed Park is perfect for the whole family to enjoy. It is the country's oldest theme park. The park was opened in 1921 that is filled with playground, fairground rides, a lake and open spaces. Sywell Country Park & Reservoir was built at the turn of the 20th century to supply water to Higham Ferrers and Rushden. It was built around the reservoir and offers a 20 minute trail with butterfly garden. Daventry Country Park covers about 40 acres and home to different species of birds. It has a reservoir which is used for angling and canoeing.

Best Places to see in East Anglia Region >>