Things to do in Derby
Places to Visit in Derby
Posted by valerie on 3/3/2010 9:56:23 AM
No Comment »
Found in the county of Derbyshire, Derby is a city that you shouldn't miss. It is a place where you can find a mix of arts, culture and a lot more. For first time visitors, there are quite a number of places to visit in Derby. It ranges from shopping avenue, historic cathedral, museums and more.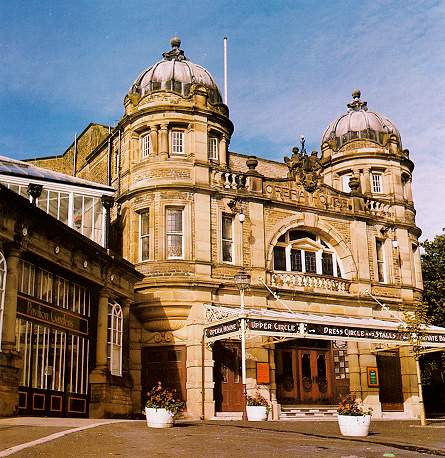 Derby is a city found in the renowned county with panoramic countryside called Derbyshire. It is considered England's youngest cities which are only awarded in 1977. It can be described with unique characteristics that are a combination of arts, culture, entertainment and various activities such as shopping. To enjoy the city, you need to walk. You can find several attractions that are simply one of a kind. This city is where you can find the first communal park in the country called The Arboretum. There are also towns within this city like Ashbourne and Bakewell. You can find villages that are nestled in the countryside.
Peak Village Outlet
For those who love to shop, this place is nestled in between towns. This shopper's haven is a home to several shops and attractions that stems out to be the place in the region if you want to go looking for items. This also where you can find a 200 seater restaurant and a park where you can relax. On weekends, there are several shows that you can watch.
Buxton Opera House
This is a theater where you can watch performances from circa 450. It has shows from comedy, stage production, concerts, pantomime, opera and more. Every year you can different shows and more.
Derby Museum and Art Gallery
It is a home to wide variety of collections such as painting, sculpture, archaeology and more. This is where you can find the whole collection of Joseph Wright that depicts history and literature. This is also where you can find collection of Derby porcelain. It also has galleries like archaeology and military. The exhibits are changing 20 times a year. At the end of your tour, there is a shop for souvenirs.
Pickford's House Museum
This Georgian structure was built and conceptualized by Joseph Pickford. It is a museum that shows the life style during the Georgian era. The rooms are furnished with style and fashion. There is an herb garden right outside this facility.
Derby Cathedral
The tower is the place where you can view the whole city however the tour needs to be booked in advanced. The interior of the place is light and airy which makes it so inviting for any visitors. You can discover a lot of treasure in this place. The derby cathedral is connected to chapel called St. Mary's on the Bridge. It is 14th century structure and only bridge chapel in England.
Quad
If you want to relax and enjoy a movie, this is a place to visit where you can find cinema, bar and place for workshop.