Places to stay in Fort William
Ideal Accommodations in Fort William
Posted by admin on 2/6/2010 1:55:59 PM
No Comment »
Fort William offers a lot of accommodations and all are set in beautiful location. You can select from bed and breakfast places, self catering accommodations, to country holiday cottages. Almost all of them are ideal for the perfect vacation. They each have facilities that are up to the standards of the right and ideal accommodation.
Fort William is a large town set in the west of Scotland. It is a commercial center which is known for its scenery and history. The town was named after its founder King William III. The Ben Nevis, highest found in Britain, is found in this place. Loch Morar is a deep loch also situated in this place. Any modern traveler would surely appreciate Fort William because it is ideal for recreation, discovery and relaxation. People select this as a destination for the holidays. There are many film makers and artists who are inspired by the beautiful area. Films like Harry Potter, Braveheart and more are set in this location. There are also quite a number of accommodations for anyone visiting this place.
Bed and Breakfast Places
Glenaladale is a Victoria villa with beautiful views of Loch Linnhe and Argour Hills. It is near the town center and Nevis Range which is perfect for a lot of outdoor activities. You will be offered with facilities like wi-fi access and breakfast of your choice. Beinn Ard Bed and Breakfast is located in an elevated location with great views overlooking town. The deck is where you can spend nice afternoon for relaxation.
Self Catering Accommodations
Fibrek Cottages is family owned and situated in a peaceful area. The cottage is cozy and furnished with the highest standards. The rooms are equipped with tv, dvd player, and bathroom. Loch Linnhe View is a place to explore Lochaber and the Highlands. This cottage style house overlooks nice scenery. The house is furnished with standard equipment and facilities. Cedar Breaks is the nearest accommodation in the Nevis Range. Make the most of your vacation with its facilities from bedroom, kitchen, dining area and tv room. Inverskilavulin Lodge is set in the heart of west highlands that attracts tourists. Its rural setting is popular for fishing and other outdoor activities. Its tranquil setting is found in the countryside.
Country Holiday Cottages
Glen Nevis Holidays is situated in the part of the town that is rich in history and legend. This place is an ideal holiday cottages where you can enjoy the area. You can select from various outdoor activities. Ramblers Rest is a single floor self catering cottage in a secluded place in Fort William. Bed linen and towels are provided. Tigh an Beag is comfortable and well equipped apartment. It has panoramic views of countryside. This is perfect for short breaks in Fort William.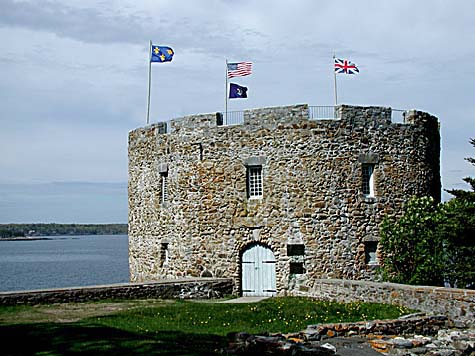 Best Places to Dine in Portsmouth >>