Places to Stay in New Zealand
Best Accommodations in New Zealand
Posted by valerie on 2/23/2010 9:18:18 PM
No Comment »
New Zealand has something for everyone like sights and activities. There are also places to stay in New Zealand that wouldn't disappoint anyone especially during their first visit. It is rated as the most perfect place to live. Its scenery is also on top of the list of being impressive.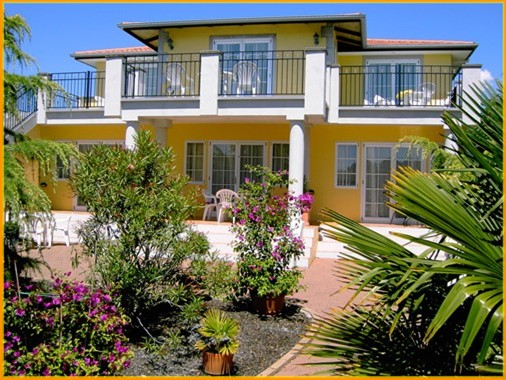 Home to almost four million people, there is really a hidden beauty in New Zealand. This can be seen in the Lord of the Rings movies. This country is where you can find amazing and awe-inspiring beauty. It attracts visitors from all parts of the world. Aside from its sights, New Zealand is filled with distinctions like its culture. It is no surprise that there are loads of accommodations in this country and the bulk of it is found in Wellington. The places to stay in New Zealand are more expensive than usual but it gives quality rooms. If you have a tight budget, there are so many hostels and motels that are perfect for backpackers.
New Zealand Backpackers and Hostels
For those traveling on a budget and find in delight in meeting people from different countries, choose a backpacker accommodation. Backpackers and hostels will offer friendly environment as it emphasis travelers together. The facilities offer by this accommodation includes kitchen, bathroom and more. For those who want a good night sleep, then this is the best choice for you. Usually young people prefer this accommodation. You can find these in all parts of the country especially in adventure hotspots, city centers and beaches. Compared to other places to stay, this is cheap and offers good deals for those who are staying for a long time.
Bed and Breakfast Accommodation Options
The people of New Zealand are actually known for their hospitality. If you want to experience this, then an ideal option is bed and breakfast. Normally this is a family home although there are separate cottages that are available. Bathroom facilities are often shared. Usually the breakfast is included at the package but dinner would entail additional cost. Guest house are often set in older buildings. If you want to participate in rural life, country stays is a good choice. There luxury bed and breakfast accommodation where they rate highest in facilities, food and service. Boutique accommodation relates to architecture, furnishings or views.
Holiday Parks & Camping Ground Options
Camping grounds are often found in rural areas and close to natural or tourist attraction. Sometimes it is also near a beach on prime coastal land or a lake. It includes cabins, on-site caravans and tent sites. Usually the facilities for showers, toilets, cooking and laundry are communal. Unit accommodation may contain TV, kitchen and separate bedrooms. This is another cheapest way to view New Zealand. If you love camping and meeting other people then this is a good option.