Places to Stay in Bangkok
Where to Stay in Bangkok
Posted by admin on 2/5/2010 12:16:59 PM
No Comment »
There are quite a number of places to stay in Bangkok. You can select from four areas where it is accessible to the sky train and subway. Each location has its own world class accommodation. Even if you have a budget, there is something that is worth your money and time.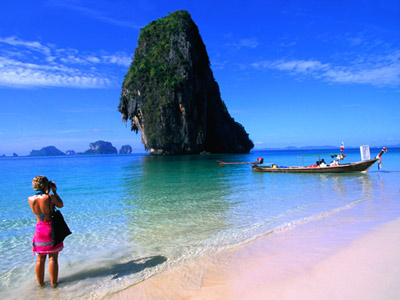 Bangkok is a city where you can do a lot of things day and night from shopping, tasting food, exploring culture and having fun in variety of entertainment. Bangkok attracts a lot of tourist from all ages and parts of the world. Whether for business or leisure, this city has a lot of things to offer especially during November to April. During these times all accommodations are fully booked so it is a good idea to plan your trip a few weeks ahead so you can make reservations. The good news is that there are quite a number of options when you visit Bangkok. The business center is where you can locate top class hotels and they are near the bulk of attractions and shopping area. The sky train and the subway are actually the best way to go around the city. When choosing an accommodation, check if it is near the stations of transit.
A business center in Bangkok is the Sukhumvit road. This is where you can find shops, small restaurants and entertainment center. You can find jewelries, leather, clothes and more. You can find a lot of residences for tourist like hotels and serviced apartments. You find 3 to 5 star hotels that are meant to fit your budget. They are comfortable and within the proximity of the subway. Hotels in the area includes Centrer Point Wireless Road, The Hotel Plaza Athnea, Ambassder Hotel, Swiss Park, City Lodge Soi 9, Windsor Suite Hotel, Rembrandt Hotel and Royal Park View
Silom road or "Bangkok Wall Street" is an ideal place to stay because it is the center of everything where you can find bank, hotels, offices and more. This is actually accessible because of there are sky train and sub way in the area. It is economical and convenient. Places that you can check out include Centre Point Saladaeng, Swiss Lodge,Montien Hotel, Wall Street, Tawanna Bangkok Hotel, Siam Heritage, Ascott Sathorn Bangkok, Room@Silom Hotel, and Evergreen Laurel,
Siam or siam square is a center for fashion where you can find shops, restaurant and other establishment. If you want fashion, then this place is where you can have them. This is where you can find everything that is cheap. Pathumwan Princess, The Twin Tower, Holiday Inn Bangkok, Intercontinental Bangkok, Four Wings, Arnoma Hotel, Bangkok City Inn, and Mayfair Marriott are the best places to stay in this area. Another place to stay is the riverside along Chaophraya. This is where you can see the real life of Thai.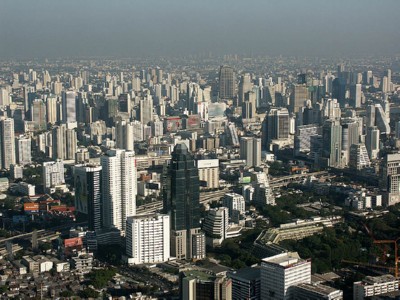 Top Destinations in Kerala for Honeymoon >>