Attractions to Enjoy in Oxfordshire
Places to Visit in Oxfordshire
Posted by admin on 2/1/2010 11:37:00 PM
No Comment »
Fortunately there are quite a number of places to visit in Oxfordshire. The attractions range from castles, historic buildings, museums and more. It is a matter of preference when it comes to selecting the right place where you want to hang out and spend time with your friends and loved ones.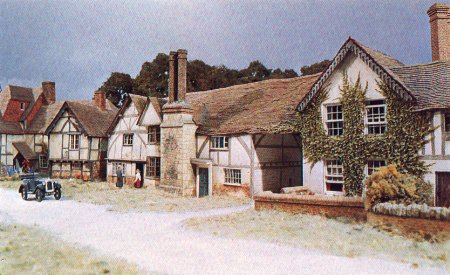 Oxfordshire is located in the south east region of England. It is beside several counties such as Northamptonshire, Buckinghamshire, Berkshire, Wiltshire, Gloucestershire, and Warwickshire. The county is made up of five districts - Oxford, Cherwell, Vale of White Horse,West Oxfordshire and South Oxfordshire. Each of the said division has its own places of interest that attracts tourist. This is the reason why the tourism industry is booming. You can also find here headquarters of big companies and other notable educational institutions. If you are the type of traveler who wants to find a different kind of adventure then Oxfordshire is truly a place that you can enjoy.
Taking Blenheim Palace Tour
Blenheim Palace is a well know baroque houses in the whole England. This structure is actually a gift from Queen Anne to John Churchill who is considered a hero in the Battle of Blenheim in 1704. If you join the tour around the palace, you can find collection of tapestries, paintings, porcelain and furniture. This is actually the place where Winston Churchill was born.
Know Railway History in Pendon Museum
The purpose why the Pendon Museum was built is to recapture in the form colourful miniature that wonderful landscape of England countryside. This is also where you can find about the history of railway system in the country. There are small cottages, farm, fields and more that were recreated in order to provide a record of the past.
Checking out the George Washington Manor
Also known as Sulgrave Manor, this site is the ancestral home of US president George Washington. This is the place where you can take a stroll at the endless corridor of century old structure. Doing your trip, there is a friendly and informative guide that can accompany you the whole time. There are actually interesting pieces of furniture and artifacts. If you want to know about George Washington, then this is the place. There is a shop and restaurant inside the manor.
Exploring the Vale and Downland Museum
This is one of the most visited museums in the region. Every year it attracts at least 45,000 of visitors both from local and foreigners. It houses everything about Oxfordshire. Aside from touring the museum, there are other activities that you can sign up for like family friendly events, multimedia tours and more.
Going Green with University of Oxford Botanic Garden
If you love plants and its other species, it is best if you want drop by at this place. The plants are arranged in fun and exciting ways that you can imagine. Plants are grown based on the findings of the school.
Must See Spots in Gloucestershire >>