Romantic Places in Ohio
Romantic Things to do in Ohio
Posted by valerie on 3/2/2010 7:23:11 PM
No Comment »
You can find several romantic places in Ohio that can surely make you and your partner enjoy what the stay has to offer. There are a lot of things to do in this state. It is divided into several cities with its own unique attractions and on set of reasons to visit the place with your partner.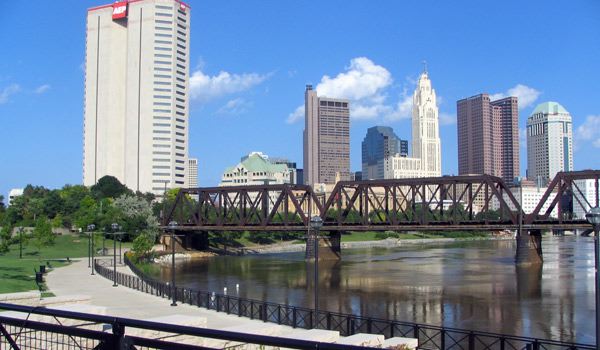 For couples who want to have a romantic getaway, the state of Ohio is the best place that you can think of. Its geographical setting is found in the Midwest of United States. You can be assured that there is wide variety of different backgrounds that you can explore. There are actually unique tourist attractions that you can visit. It is also complemented with inexpensive accommodations. This is the reason why most couples choose this place. You can find several places where you can share romantic moment with your loved one. Its surrounding area includes the Appalachian Mountains and the Great Lakes. If you are a couple who love great outdoors, you can surely love the natural sights and comfortable places to spend the night.
Rocking Cleveland
Cleveland got numerous attractions that both you and your partner can enjoy. For those who love rock and roll, then there is a hall of fane shrine for classic rockers. Both you and your partner can browse through interactive display of rock memorabilia. There are also lots of things to do in the north coast harbor like visiting the Omnimax Theater or walking in the West Side Market or take a cruise on Lake Erie. For couples who are seeking thrill rides, then visit the best amusement park and that is the cedar point. Both you and your partner can visit this roller coaster haven. Aside from attractions, there are also romantic hotels and restaurants in Cleveland.
Cincinnati Romantic Getaway
You can find some great attractions in Cincinnati for the best day out. One of which is taking riverboat excursion found on the Ohio River. Start your journey in the Covington Landing which is a floating complex for entertainment. You can also walk hand in hand in Bicentennial Commons Park. The Carew tower is where you can view the whole city in its observation deck.
Visiting the Romantic Dayton
For those couples who love and can appreciate art, the Dayton art institute is where you can find paintings ranging from American and European artists. You can also explore the National Afro-American Museum and Cultural Center.
Spending the Romantic Weekends in Columbus
There is couple of attractions in Columbus that is perfect for romantic adventure. The German village is a place that can be considered as an outdoor museum. You can find in here some old shops selling antiques, historic houses and great restaurant. Brewery district is where the two of you can share drink after long hours of exploring.
Top Romantic Places in New Jersey >>