Cheap Places to Stay in Cardiff
Hostel Option in Cardiff
Posted by valerie on 2/19/2010 10:21:56 PM
No Comment »
It is easy to find cheap places to stay in Cardiff. This historical place is filled with attractions that you need to see. If you are traveling on a budget, you can find a hostel or an apartment that suits your requirement. It is best to select an accommodation that can fit your lifestyle.
Situated in the southern area of wales, Cardiff is considered a historical spot. It is actually a small down that grown dramatically as time passed by. The coal industry is considered as their main source for their economic growth. The wales' capital is visited by a lot of tourist every year which is considered part of country's development. Cardiff got some attractions that you must see. Because of the number of tourists that happen to visit this place, there are different accommodations that you can actually choose from. There are some that can actually fit anyone's budget.
The Riverhouse Backpackers
This is located in the central area of Cardiff. It is near all major attractions in the area. This 120 year old Victorian townhouse is where visitors can relax to the music, read books and enjoy a movie in the lounge. Its amenities include free wi fi. The kitchen is free to be used by the guest if they want to cook home made meals. The rooms got its own bathroom for complete comfort.
NosDa Studio Hostel
Nosda means goodnight in Welsh language. It is a combination of budget and sty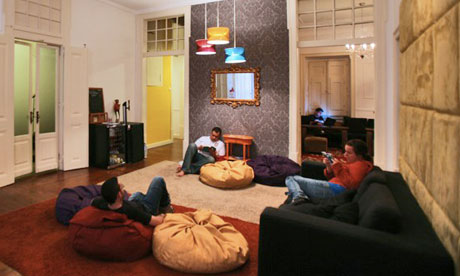 le. The facilities include pod style bathrooms, mini kitchens, TV's and even balconies. This has redefined the meaning of hostel. NosDa Studio is situated in the banks of the river. It has a superb view of iconic Millennium Stadium. Its facilities include gyms and lounge. There is a bar the offers selection Welsh beers, ciders and spirits and the affordable menu lets you taste some delicious local produce.
Cardiff Backpacker Caerdydd
This is the number one hotel in the area. This is characterizes as safe and secure with modern swipe card entry systems. You will have peace of mind of leaving your belongings. They have 42 beds that are cozy and friendly. Backpackers from all over the world are welcome in this place. Although this is a budget friendly hotel, it has facilities from hot showers 24/7, no curfew, and free linen. You can cook your meals in the kitchen in order to save money.
YHA Cardiff
It offers clean, safe and secure accommodation in a dormitory setting. People below 18 are not accepted without adult accompanying them.
Sky Plaza Hotel
This accommodation has 50 well equipped rooms and a lovely bar/restaurant. This is situated in beautiful Welsh countryside.
City Garden Apartment
City Garden Apartment has 2 private bedrooms that is conveniently located near major transportation. It's within walking distance of the Millennium Stadium, Cardiff Castle and the Welsh National Museum.
Must see Attractions in Shropshire >>